The MSc in Evolutionary and Developmental Biology provides an integrated view of Biology and Biomedicine from an organism-centred standpoint. The study of Evolution provides a powerful perspective of the living world by revealing the underlying long-term mechanisms that have shaped it and gives us conceptual tools to predict how it may change in the future. The study of Development addresses how embryos become adults, integrating multiple levels, from molecules to cells, from single genes to networks, from organs to behaviour, and identifies processes that can go wrong leading to disease. This Master's programme puts a major emphasis on connecting concepts, teaching practical approaches and challenging students to approach specific research questions both in theory and in practice. Our students are trained to identify integrated approaches to a variety of societal challenges, from cancer to regenerative medicine, from biological invasions to the effects of climate change, and receive extensive practical training in how to approach these challenges. See the video: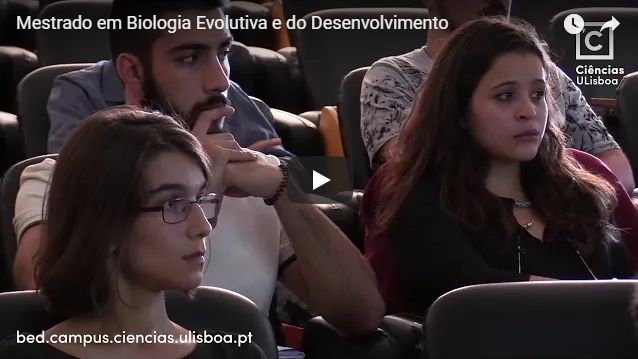 The MSc in Evolutionary and Developmental Biology equips its students with a solid conceptual as well as practical training, urges them to think critically and analytically, and gives them a robust preparation for a professional career in advanced basic or applied biological research.
The graduates of this MSc programme have been successful in finding positions in a variety of areas, both in Portugal and abroad.
Click here to see the Master's theses of our graduates.
Click here to see where our students and former students are now.